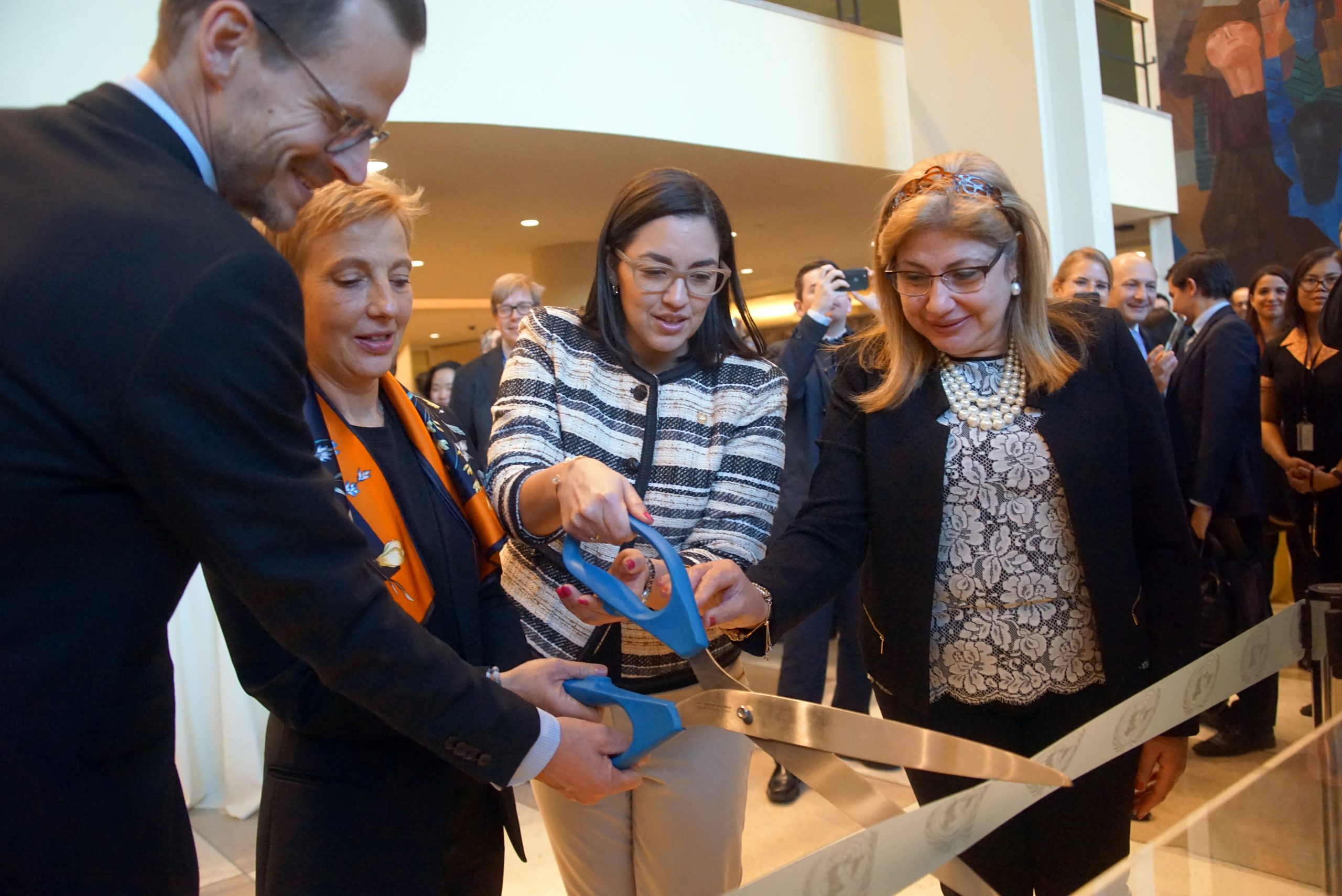 IM peace metal takes place at UN exhibition in New York
Release date: 2019-11-29
On Tuesday, a Humanium Metal stand was inaugurated at the permanent disarmament exhibition at the United Nations in New York. The exhibition is visited by over 250,000 people every year.
The inauguration included IM Secretary-General Martin Nihlgård, El Salvador's U.N. Ambassador Egriselda López, U.N. Communications Director Maher Nasser and UNODA Director Mary Soliman.
UNODA is the UN Secretariat's disarmament department, and it is now the one who welcomes the humanium metal Humanium Metal by IM to take a place at the exhibition. The UNODA is working against the illegal flows of SALW that undermine both security and the rule of law and are closely linked to human rights violations.
Contributing to the Global Goal 16
Humanium Metal by IM is made from illegal and seized weapons from El Salvador, a country marked by gun violence and gang crime. The metal turns into products, such as bracelets and watches, and the profit from the sale goes back to the hard-hit communities of Central America.
This breaks a vicious circle of violence and poverty and contributes, fully in line with global objective 16, to peaceful and inclusive societies.
IM's Secretary General Martin Nihlgård has just returned from both El Salvador and the inauguration in New York and can tell you more about his experiences and thoughts and give concrete examples of how Humanium Metal is changing people's lives.
Empowering survivors affected by violence
Martin Nihlgård says, among other things:
"I am proud that our peace metal will have a place at the exhibition. And I'm proud of the work we're doing thanks to Humanium Metal. With the help of humanium money, we ensure that young people can reclaim and turn public spaces into violence-free zones, we empower survivors of violence and make them overcome daily obstacles, and we mobilise both communities and people in the fight against violent culture and unhealthy masculinity ideals.
The exhibition stand in New York features a bracelet and watch made by Humanium Metal by IM as well as a Humanium Metal ewe.
For more information or/and if you want an interview with Secretary-General Martin Nihlgård:
Contact Amanda Pietersen, phone: +46 46 32 99 53
For more information about Humanium Metal: www.imsweden.org/vad-vi-gor/humanium-metal-by-im/