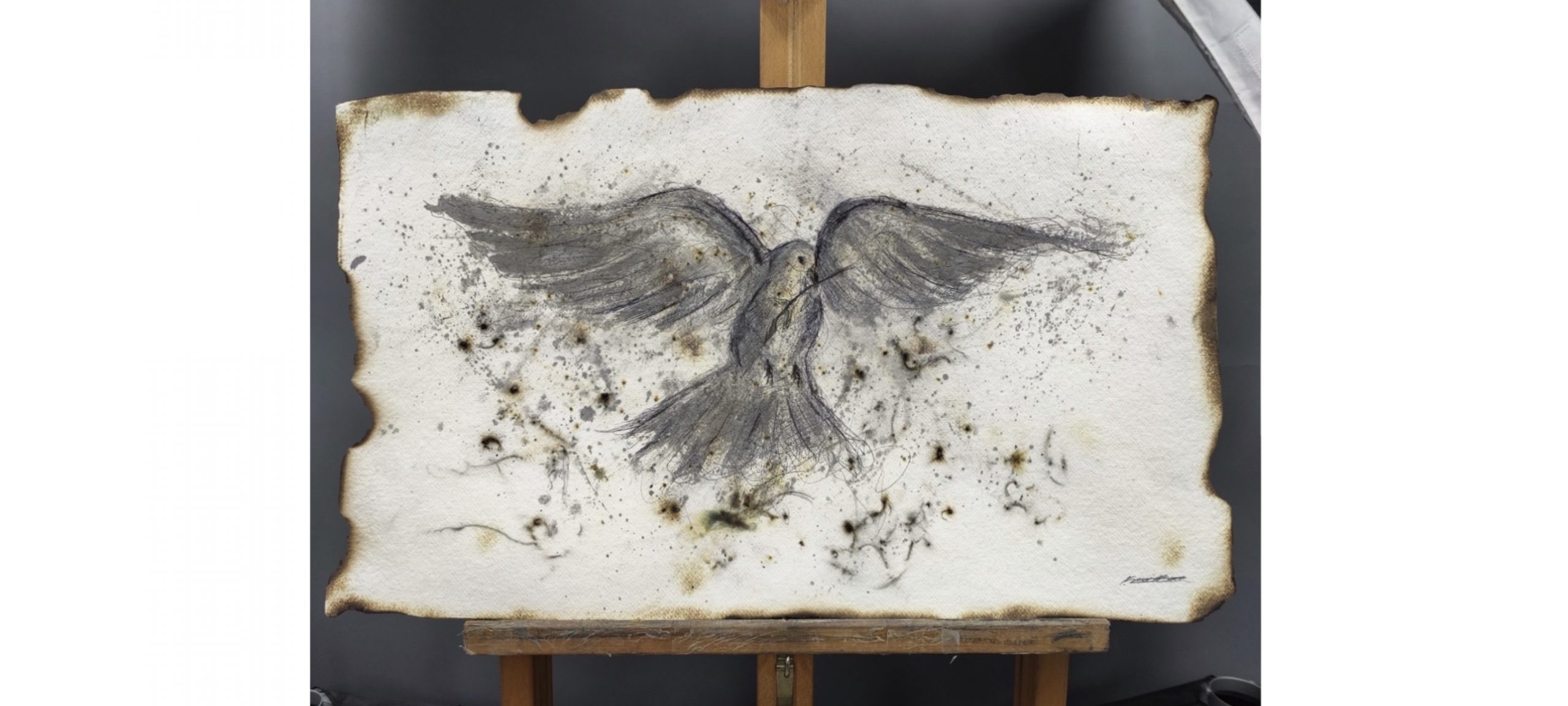 AFTER THOUGHT ART
An exclusive 2022 Stockholm Forum auction
"After Thought" is one of few art pieces by Scottish contemporary artist Frank To made from Humanium Metal. 
This artwork was created with Humanium Metal soft colour pastels made out of destroyed seized weapons. It is a homage to the symbol of the Dove of Peace and a symbol of hope and rebirth from the ashes of war and violence. Funds raised will be devoted to supporting communities affected by gun violence.
The art was produced for 2022 Stockholm Forum on Peace and Development, an event co-hosted by SIPRI and the Swedish Ministry for Foreign Affairs. This year's theme, "From a Human Security Crisis Towards an Environment of Peace",  will explore ways to enable an environment of peace in the face of converging crises.
Dimension: 38cm x 61cm
The auction closes on May 25 at 6pm CEST.

Leading bid: $1,800.00
2 bids
This auction is not open for bidding