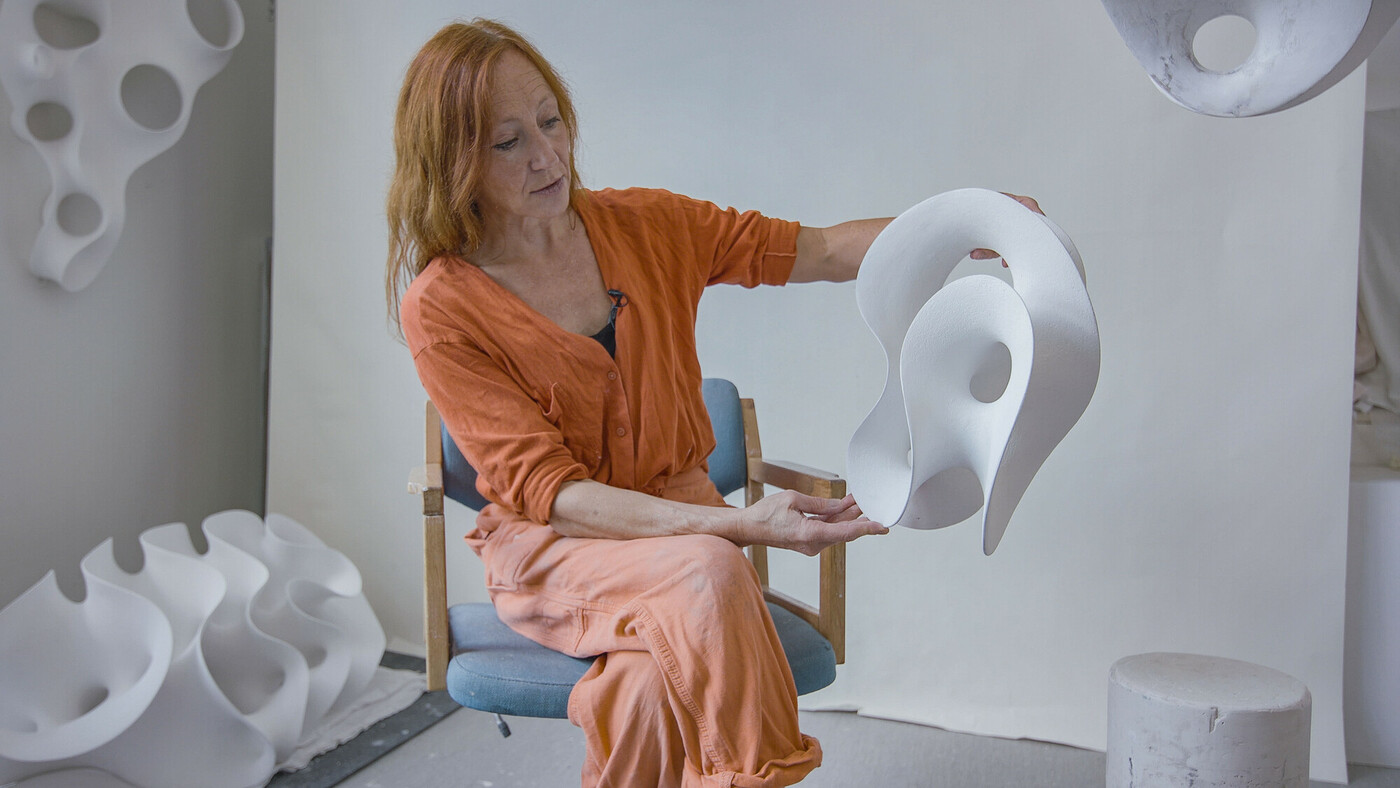 Malmö-renowned artist Eva Hild creates Right Livelihood prize of melted weapons
Release date: 2020-11-24
IM, headquartered in Lund, is making new progress with Humanium Metal. Last year, the metal of peace, made from melted-down illegal weapons, took place at the PERMANENT EXHIBITION of the United Nations in New York. Now the Right Livelihood prize is manufactured in the material, for the second year in a row.
-We are proud of our collaboration with right livelihood award. Like the Right Livelihood laureates, we are trying to change the world in a positive direction," says IM Secretary General Martin Nihlgård.
Has made the sculpture outside Malmö Live
Artist Eva Hild has created this year's Right Livelihood Award. She is one of Sweden's most reputable sculptors and the woman behind the tall, white painted aluminium sculpture outside Malmö Live, Rubato.
"I was very happy to receive the request and it is a great honour for me to be part of this," says Eva Hild, who finds it exciting to work with Humanium Metal.
"The weight of the hard metallic material with its history of violence and destruction creates a great contrast to the thin, soft and organic forms in my work.
The money goes to communities affected by gun violence
Humanium Metal is called the world's most precious metal, as the destruction of illegal firearms helps save human lives.
"Humanium Metal doesn't just get guns off the streets. We also have the opportunity to support the communities and people affected by gun violence, through the money we receive from the metal's products," says IM Secretary-General Martin Nihlgård.
The Right Livelihood Prize, often referred to as the "Alternative Nobel Prize", was founded in 1980 and is awarded to honor and support brave people who solve global problems. The human rights activists who receive the prize this year and sek 1 million each are Iranian human rights lawyer Nasrin Sotoudeh, American civil rights lawyer Bryan Stevenson, Indigenous and environmental activist Lottie Cunningham Wren from Nicaragua and Belarusian democracy activist Ales Bialiatski.
"This year's choice of laureates shows the importance of an active civil society and also highlights the increased global threat to democracy, issues that are very important also in IM's work," says Martin Nihlgård.
The Right Livelihood prizes will be presented at a live awards ceremony in Stockholm on 3 December.
For pictures of Eva Hild and the sculpture in Humanium Metal as well as a short film (1.40) about the new sculpture, press the link.
For more information about RLA and this year's laureates: https://2020.rightlivelihoodaward.org/
For other information, please contact:
Simon Marke Gran, Project Manager Humanium Metal, phone +46 (0)735-84 13 38, simon.markegran@imsweden.org
Amanda Pietersen, Press Secretary IM, phone +46 (0)704-10 03 23, amanda.pietersen@imsweden.org
Johannes Mosskin, press officer Right Livelihood Foundation, phone +46 (0)704-37 11 48, johannes@rightlivelihood.org
Photo: Tony Hultén