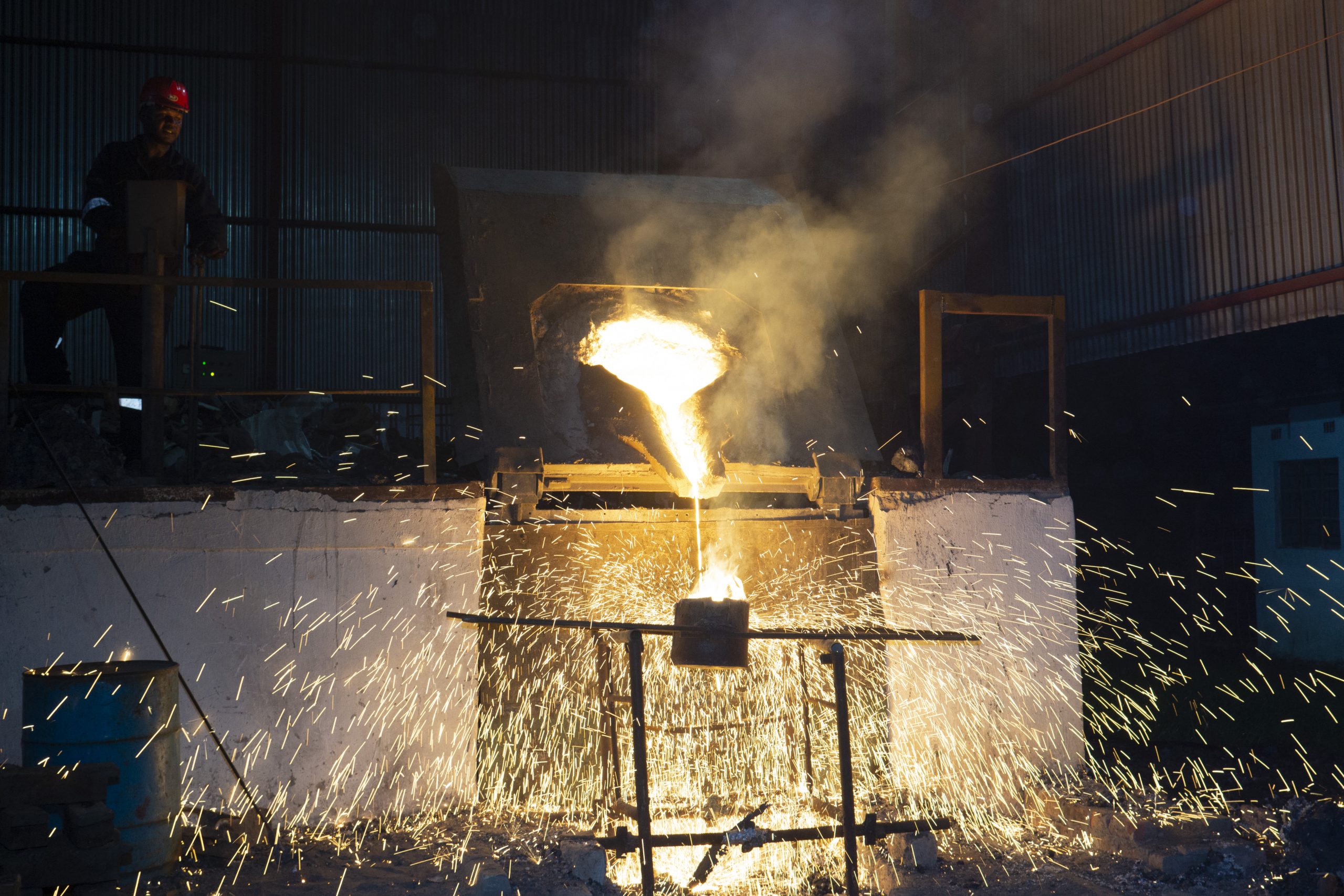 IM is now establishing Humanium Metal on the African continent– starting with Zambia.
Release date: 2020-12-22
Over 6,200 seized and handed-in weapons will be melted down and transformed into peaceful products, with the proceeds going to support people affected by gun violence. The successful cooperation between IM and Zambian authorities has led to this direct and tangible contribution to the African Union's Silencing the Guns strategy.
The first, symbolic, destruction of illegal weapons took place at a ceremony last week in the capital Lusaka, with dedicated speeches of Sweden's Ambassador to Zambia Anna Maj Hultgård and Zambia's Minister of Home Affairs Stephen Kampyongo. During the ceremony, some weapons were set on fire, the remaining 6,000 weapons will be melted down on December the 14th. The great meltdown will take place in the province of Copperbelt where the weapons will be permanently destroyed, ensuring that they will never be able to hurt anyone again.
Resource library Humanium Metal Zambia
In 2016, the organization IM, Sweden Development Partner launched the innovation Humanium Metal, the world's first value chain to turn illegal weapons into a raw material that can be used for mass production, whose purpose is to find gun violence in the world and build peaceful and include societies. Weapons seized are melted down under the supervision of local authorities, whereupon the raw material is refined and makes the best for mass production of peaceful goods. Proceeds are reinvested in the societies affected by gun violence, through violence prevention efforts and poverty reduction. Humanium Metal is called the world's most precious metal, because the destruction of illegal firearms contributes to saving human lives.
Humanium Metal is a circular business model that has been developed and tested globally with civil society in El Salvador as partners for social efforts in working to prevent violence and in supporting survivors of armed violence. Zambia is the first country with a broader geographic scale-up planned-
'We have tested Humanium Metal in Central America. Weapons disappear for good from the streets and become peaceful products. We have also been able to contribute to people in areas affected by violence receiving support. Now we take the next step and introduce Humanium Metal in Africa, starting in Zambia. This is just the first addition of countries; we have high hopes to make Humanium Metal into global model to reduce the levels of gun violence' says Martin Nihlgård, Secretary General of IM.
Humanium Metal has a global impact with great media interest and won several prestigious awards for its innovative method. Humanium Metal is part of the UN's Permanent Exhibition on Disarmament in the UN scraper in New York. In recent weeks, IM's collaboration with the Right Livelihood awards has attracted attention, where the statuette itself is made of Humanium Metal.
Humanium Metal has converted nearly 6,000 illegal firearms into peace metal, and today more than 20,000 Humanium Metal products are worn by consumers worldwide. All products manufactured with Humanium Metal increase awareness and create new sources of funding for survivors and violence prevention programs.
Contact person: Simon Marke Gran, +46 73 58 4 3 38, simon.markegran@imsweden.org
Photo: Scotty Zepplin