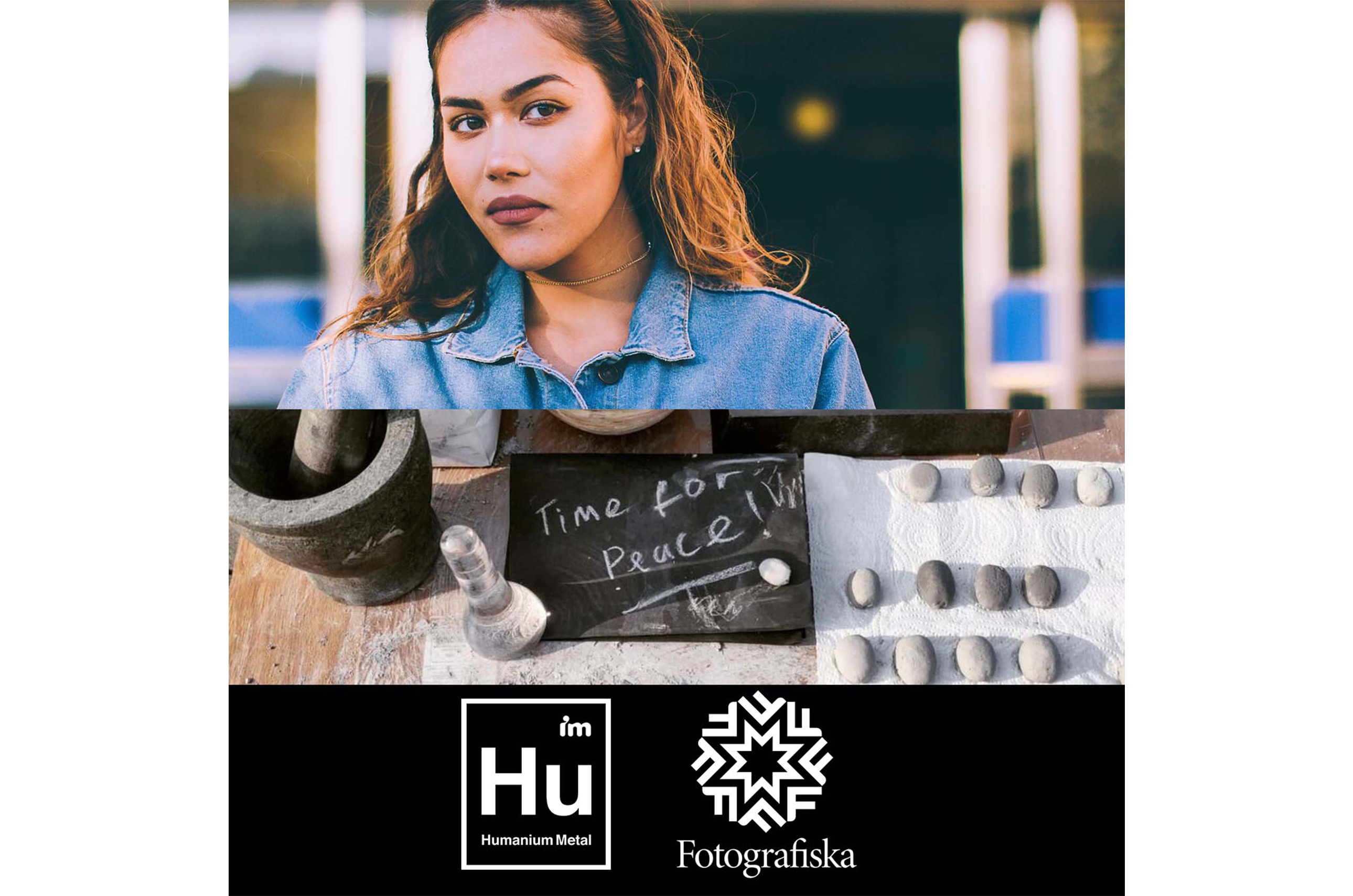 Weapons become art during vital evening at Fotografiska
Release date: 2021-11-16
Armed art. The world's first crayons made of weapons and the peace metal Humanium Metal, will become art at Fotografiska on Friday.
What do we do about gun violence and the problems behind it? And how can art play a role in bringing about change?
On Friday, Armed Art will take place at Fotografiska, an event where the world's first pastels made from destroyed weapons will be used and where those most affected by gun violence will have their say.
In collaboration with IM Individuell Människohjälp, the evening will highlight gun violence in Sweden, an issue that is costing too many lives. The root of the problem is exclusion, racism and poverty. Inclusion is part of the solution.
– Scottish artist Frank To will attend. Frank To created pastels using Humanium Metal, a peace metal produced by IM Swedish Development Partner from melted down and confiscated illegal weapons.
– Artist Mona Masrour will perform.
– Suburban feminist activist and poet Nattalie Ström Bunpuckdee will give a performance in which she writes poems with the peace pastels. She states: "We who live in socio-economically deprived areas have been screaming about the national crisis Sweden is currently experiencing. Segregation breeds poverty, which in turn creates violence and crime. We want equal living conditions. Instead, we are blackballed and dehumanised."
– Artist Faysa Mohamud and spoken word poet Sara Nazari, both of whom have experienced armed violence, will also attend the evening.
– They will also participate: representatives from the Collective Grief campaign, Mothers from Tensta and the principal of Järvaskolan, Helya Riazat, who works successfully with pupils from vulnerable areas.
The conversation will focus on deadly gun violence, exclusion and trauma.
Several politicians, representatives of the music industry and people with expertise on the subject have been invited to the event.
More info:
Event: Armed Art. #nationalcrisis
Where: Fotografiska in Stockholm. Floor 2 Studio. Entrance via the main entrance/shop.
Time: Friday 19 November, 6-10pm.