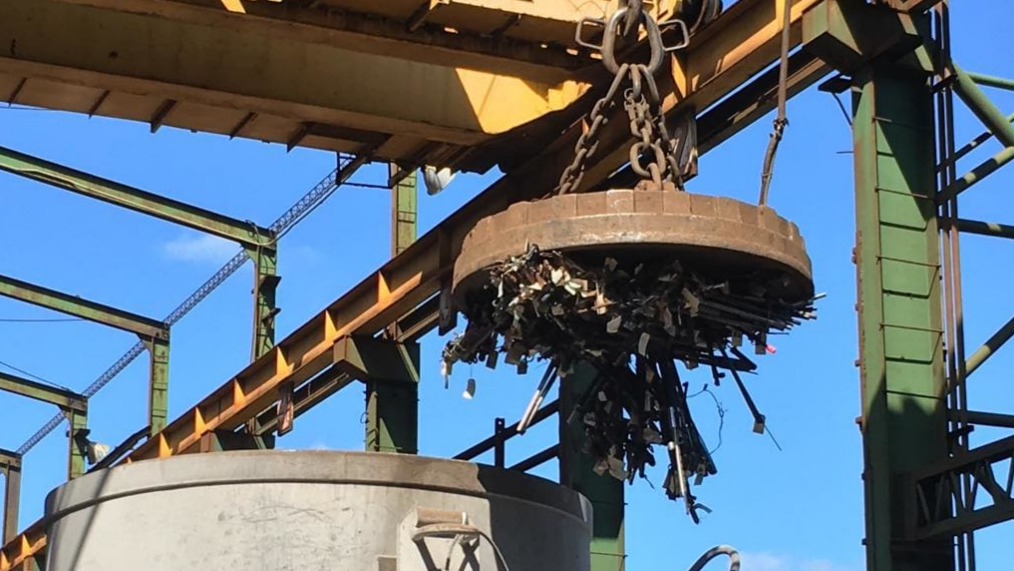 Over 1,000 weapons turned into IM peace metal Humanium Metal
Release date: 2019-11-01
1053 illegal and seized weapons can no longer kill and injure people in El Salvador. Yesterday they were melted down to become the peace metal Humanium Metal by IM. The money from the things made from the new metal goes to the construction of the communities affected by violence.
El Salvador is hard hit by fatal and fatal shootings. For example, there are 83 violent deaths per 100 000 inhabitants in the country.
But yesterday, 1,053 different types of handguns were insolen.
Fourth destruction
A major meltdown was then the first step in the weapons' transformation into Humanium Metal: the peace metal of the aid organization IM. The new raw material makes products that generate money and resources for the communities affected by violence – and for the people injured by gun violence. Instead, what was killed before becomes something people enjoy and something that enables the IM's work for peaceful and inclusive societies, all according to global goal 16.
"It feels great that guns are coming off the streets. With this innovative initiative, we reduce gun violence and generate money for community building," says IM Secretary General Martin Nihlgård.
The meltdown of illegal and seized weapons on 31 October was the fourth in the order since its inception.
Reducing gun violence and saving lives
It was in 2016 that IM, Individual Human Aid, initiated Humanium Metal by IM. Since then, 4500 weapons have been melted down on three separate occasions and nine tonnes of Humanium Metal produced. This has enabled civil society to be built up and supported in El Salvador and affected people there.
Pedro Garcia of IM in El Salvador says:
"We are transforming a metal that can kill into a metal that helps improve the lives of people! This is just the beginning. The idea is that we should share our experiences with other countries that are in a similar situation with violence and illegal weapons.
Yesterday's meltdown is estimated to result in three tons of Humanium Metal by IM. Im and IM's partner organisation Red de Sobrevivientes participated in the meltdown, as did the military and police.
For more info: Contact Simon Marke Gran, Project Manager Humanium Metal by IM, +46 735 84 13 38
Photo: IM